Click here to view original web page at www.citypeopleonline.com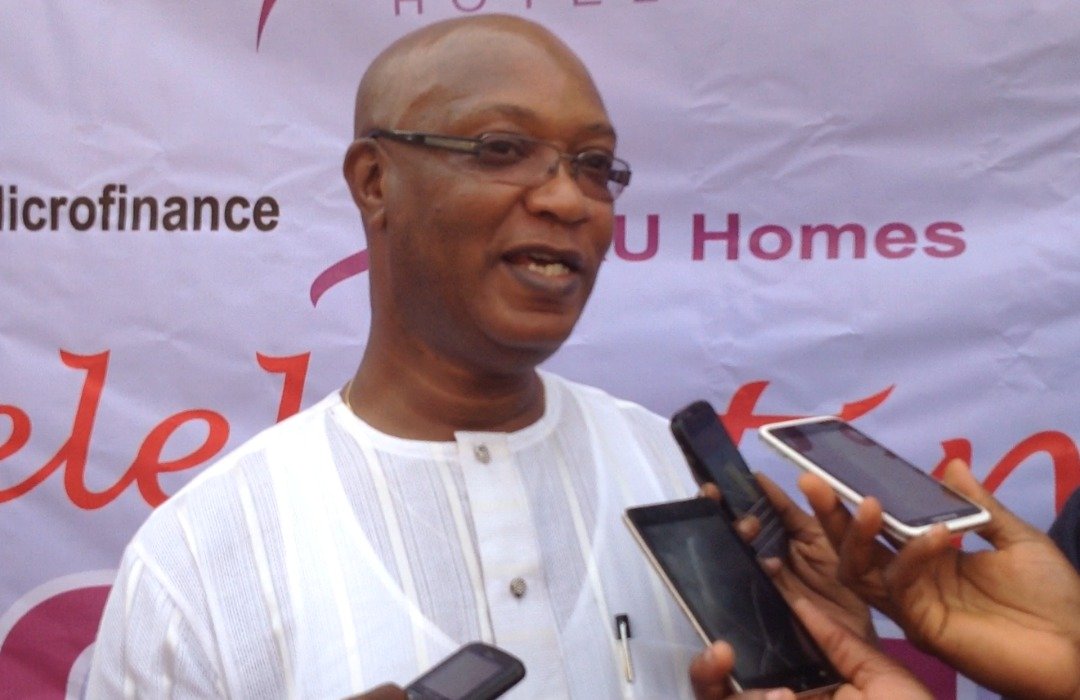 By AMCON, 8 Months After Closure
For some time now, the rumour has been strong that AMCON was set to sell off Best Western Hotel located at No 12 Allen Avenue, Ikeja belonging to popular Lagos businessman, Mr. Edward Akinlade, the GMD of Suru Worldwide Ventures. The rumour had been rife since late last year and it grew stronger last month that the hotel that was forcefully taken over, because of some debts he is owing some banks was in the market for sale. To forestall this, Suru Group ran Caveat Emptor to alert unsuspecting buyers.
"In view of recent development and information reaching our client" wrote Lagos Lawyer Layi Babatunde (SAN), "it has become necessary to warn against transacting in any way however particularly on the Hotel, best known as BEST WESTERN PLUS LAGOS IKEJA HOTEL lying and situate at No. 12 Allen Avenue, Ikeja and other properties belonging to SURU WORLDWIDE VENTURES NIGERIA LIMITED".
"We wish to intimate the General Public of the following facts: (i) Our client caused to be instituted before the Federal High Court Suit No FHC/L/CS/450/2011 in which Oceanic Bank and Central Bank of Nigeria were original Defendants. In the course of the proceedings, the Suit was discontinued against Central Bank of Nigeria and AMCON applied to be joined as Co-Defendants to the Suit.
Some of the reliefs being sought by our client in this Suit, are a Declaration that the purported classification and sale of our Client's alleged debt was improper and the sum of N36,581,478,351.56 as damages under various heads of claim; (ii) Sometimes in or about 19th February, 2014, AMCON filed suit No. FHC/L/CS/218/2014 vide an Originating Summons against our Client, praying the Court to de are that it has the right and power to recover the sum of N15.2Billion as the alleged debt of our client, amongst other reliefs. Both the Declarative Reliefs and the other ancillary claims were DISMISSED with N50,000.00 cost against AMCON by Honourable Justice M. B. Idris of the Federal High Court, Lagos, on 22/6120 15.
There has not been any appeal against the said Order of dismissal, till date neither has AMCON paid the N50,000.00 cost awarded against it. (iii) However, on 17/6/2016, AMCON raised a counter claim in suit FHC/L/CS/450/2017 claiming the same alleged indebtedness dismissed in suit No. FHC/L/CS/1218/2014 which claim is still pending. Our client filed an application seeking to dismiss the said counter claim of AMCON for being an abuse of court process, given that the claim had been dismissed previously in 2014.
The Ruling of the Court is being awaited. Meanwhile, despite the-pendency before Hassan J; of AMCON's counter claim against our client for the recovery of the alleged debt and properties said to be-security for the alleged debt, AMCON, without Notice to our client, filed another suit No. FHC/L/CS/I059/2016 on the same claim earlier dismissed in 2014.
In the fresh suit, to which our client was deliberately NOT MADE A PARTY, AMCON prayed the Court to allow it take possession of our client's properties at No. 12, Allen Avenue Ikeja, Lagos (BEST WESTERN HOTEL), 86 Opebi Road, Ikeja, Lagos, and No 12, Rev. Ogunbiyi Street, GRA, Ikeja, Lagos as according to it, the properties are securities of a alleged debt. AMCON chose to make the Inspector General of Police; the Commandant-General of the Corp, Nigeria Security and Civil Defence Corps and Lagos State Commandant of the Corps, Nigerian Security and Civil Defence the only parties to this suit conveniently leaving out the alleged debtor!
As expected, those Defendants on Record, who had nothing to defend nor at stake, did not appear in court to defend the Suit. The case was therefore decided as an UNDEFENDED SUIT.Given this scenario, on 30/5/2017, AMCON got judgment the said suit No. FHC/L/CS/1059/2016, against the IGP and Civil Defence Corps without the knowledge of our client. This judgment was kept away from our client until our client's properties affected by the order were stormed m Commando style by AMCON. Indeed AMCON did the unthinkable to a Democratic society, where the Rule of Law holds sway.
AMCON mobilized Armed Mobile Policemen to the Best Western Hotel, switched off the Hotel Generator, teargassed the workers and the Lodgers and brought our client's business to an abrupt and complete halt. The operation commenced at 4:30am and lasted till 9:00am in the morning. Inspite of AMCON being aware that our client has taken steps to appeal against the judgment and there is now pending before the Court of Appeal Lagos Division, an Application praying the court for order staying the continuing and or further execution of the said judgment, it has come to our client's notice that the properties particularly the Ikeja (BEST WESTERN) Hotel are being offered for sale, obviously with a view to confronting the court with a fait accompli.
We wish to make clear, that anyone who engages himself in negotiating or purchase or Lease of the above stated properties belonging to our client, does so at his/her own risk as AMCON is not in a position to lawfully lease, sell or otherwise pass any title whatsoever nor Lawful possession, to any such purported purchaser or Lessee of those properties. We believe; that though the wheel of justice may be slow, the Law will eventually take its course and we implore our client's customers and business partners to remain calm while things are being sorted out in Court. Please be warned and guided accordingly.