Click here to view original web page at www.citypeopleonline.com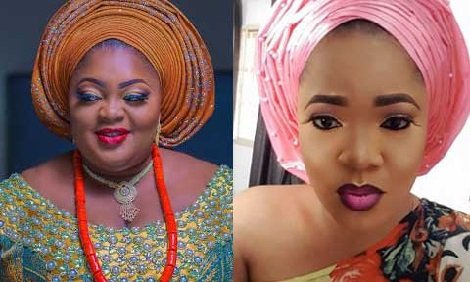 Plus-sized actress, Eniola Badmus, caused a furore on Instagram recently when she made some controversial posts, which many believed were targeted at Toyin Abraham (Aimakhu).
Both actresses are currently promoting their movies and from sneak previews online, it seems the movies have the same theme and thrust. Abraham's movie is titled, The Ghost and the Tout and she has been promoting it for months now. Meanwhile, Badmus' movie is titled, Ghetto Bred, and she only started promoting it sometime after Aimakhu had been doing hers.
Many felt that Badmus wasn't pleased that Abraham was portraying herself as a 'ghetto bred,' hence her social media updates.
She had written on Instagram, "There is no point sugar coating or stealing title…ema lo wa o (don't come)." Shortly before that, she had written, "There can only be one ghetto bred produced by Eniola Badmus."
However, in a chat with Sunday Scoop, Badmus denied that there was any rift between her and Abraham. She said, "There is zero beef between me and Toyin. We are very good friends. People always read different meanings to things but it's not always as it seems. All I am doing right now is to promote my movie and I have gotten a lot of love from colleagues."
Explaining the concept behind the movie, Eniola said, "I play the role of a dramatic taxi driver with the soul of a tomboy who lives in a ghetto with her educated elder brother. My character is an energetic and aggressive lady that never thought of having a boyfriend but later fell in love. The movie, which cost millions of naira, features top comedians and Nollywood actors."