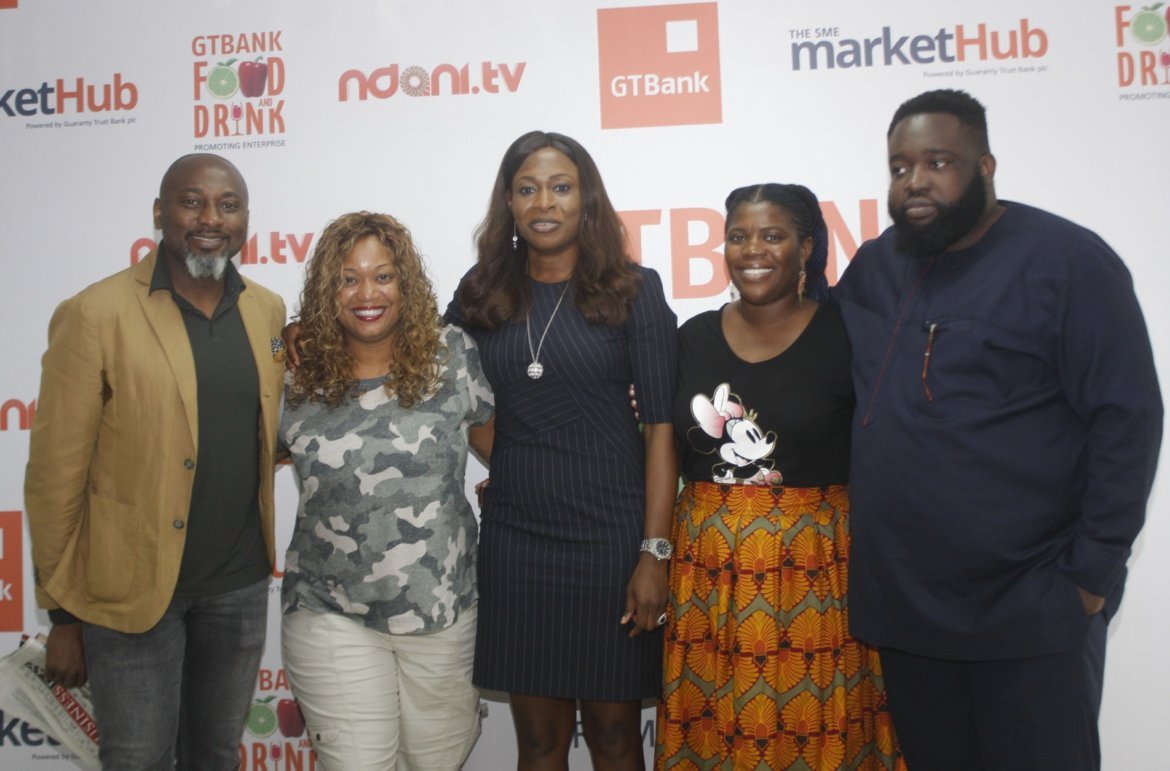 The 3rd edition of the annual GTBank food and Drink fair has been scheduled to hold for 3 days starting from April 29th, 30th and May 1st 2018.
A hundred and fifty food and confectionery business entrepreneurs have been penciled down and they will be the parade to showcase the uniqueness and richness of the Nigerian culture in the area of food in this year's edition.
The annual fair which holds at the spacious complex at Ligali Ayorinde, Water Corporation area of Oniru-Lekki environ connects buyers with sellers in the food and drink enterprise from different nooks and crannies of Nigeria and even diaspora as well as they would showcasee their products and innovations in the million dollar industry.
Speaking at a media forum at GTBank Headquarters in Lagos, Oyinade Adegbite from the Corporate Communications of the youth-friendly bank, GT Bank stated that the third annual fair which has the theme, Street Food received two thousand applications from food stores and this was pruned down to 150 at the end of the selection process.
"As a bank interested in building SMEs and MSMEs, the GTBank food & drink fair is aimed at promoting enterprises and giving free business platform for small businesses. Having received applications from farmers, street food vendors, food processing companies, we gave about a hundred and fifty businesses the permits to showcase the beauty and varieties of Street food and confectionery. So get ready to see your typical Akara (bean-cake) seller and suya man here as they do their thing in a unique way and in the serene environment which has attracted thousands of people over the two years we started the food & drink fair," says Adegbite.
According to organizer, different int'l Chef, American, Sunny Anderson, Nigerian Raphael Duntoye of Lavite Maison, South African Sibahle Mtongana of Siba's Table and Ebunoluwa will tutor entrepreneurs in Masterclasses and food cookery. Others include Chef Imoteda, Lorraine Pascale, Scott Winston and Tony Conigliaro, a mixologists.