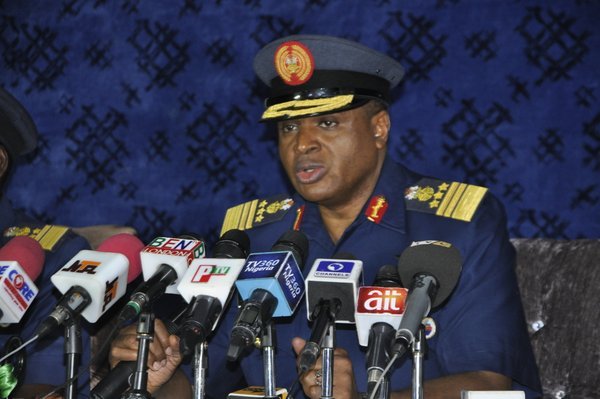 The Chief of Air Staff (CAS), Air Marshal, Sadiq Abubakar said on Friday that enough welfare facilities would be provided at the Bauchi Base of the Nigeria Air Force (NAF) to ensure the comfort of personnel.
Sadiq, represented by NAF Chief of Administration, Abuja, AVM Ibrahim Yahaya, said this in Bauchi while inaugurating four projects constructed through Direct Labour.
He said that the projects were in line with his vision to re-position the force to enable it deliver on its mandate.
Sadiq said that the projects, especially the sports facility, would help personnel develop physically and mentally, as well as a foster spirit of comradeship and regimentation.
Sadiq further said that the facility would be used by both Air Force personnel and civilian populace, thereby promoting cordial civil-military relationship.
He announced that President Muhammadu Buhari would be in Bauchi next week to inaugurate some of the projects at the Base.
Earlier in his remarks, the Commander of the 251 Service Group of the Base, Air Cdr, Suleiman Lawal, said the Base, established in 2016, had witnessed a positive transformation.
Lawal said that more projects were at various stages of completion and would soon be inaugurated to enable the personnel benefit from them.
He listed the projects already completed as a residential quarter, three places of worship, Lawn Tennis Court and the installation of three 50kva transformers and solar panel.
He said that most of the projects were constructed through Direct Labour.
READ ALSO: WENGER IS ONE OF THE GREATEST PREMIER LEAGUE MANAGERS – SIR ALEX FERGUSON